update
Support has been added for "BOB".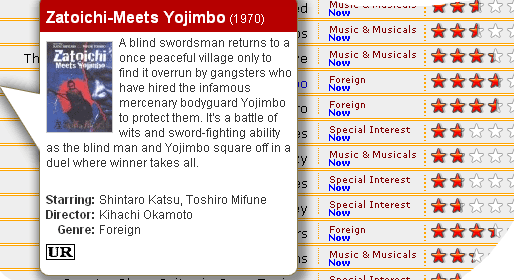 This is the mouseover pop-up you see with the movie summary. The positioning of the BOB is a little bit off. In Firefox the BOB is correctly positioned vertically, but not horizontially. In IE the vertical positioning is off as well, but it's still usable, as long as you aren't too close to the bottom of the browser window.
As usual, you may need to do a browser cache reset to see the new features.
Comments Off

on Netflix Queue Manager with BOB